The whole activity is housed in modern privately owned facilities in Polydendri, Attica, with a total surface of 12.000m2 with 3.500m2 indoor spaces and in Sindos Industrial Area with 22.000m2 machinery exhibition space. The complex has an office building for the administration and commercial department as well as tailor-made spaces with equipment for repairs & rebuilding of construction machinery with reliability and speed as well as a specialized industrial electronics repair workshop.
Providing total customer service is the main focus of our services. Our expertise combined with the accumulated experience, the wide variety of projects in different fields and the integration of the services offered by our company, make us the most suitable and reliable partner. In the field we are already renowned for the technical expertise, quality and reliability of the services we provide.
Our company is certified with the ISO 9001:2015, the internationally recognized standard for quality management.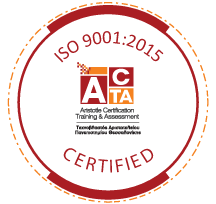 The company KASTRO SA has secured the exclusive Greek representation of internationally recognized construction companies such as:
Spanos Group
Technical support for Mobispa, Cifa, Amman, Astra.


Keestrack
mobile crushing and screening machines.


Since 2008, a specialized department of Electromechanical Equipment has been operating, with a specialized, fully equipped electronic laboratory.
Technical Equipment
State-of-the-art measuring equipment & specialized diagnostic instruments able to perform any tasks professionally.
Industrial inverter test room for up to 200KW.
Solar panel inverter tester, in real conditions, at full load, even in cloudy weather.
Staff
Work in a safe and pleasant environment.
Opportunity for growth.
Modern ways of managing personnel.
Persistent training.
Excellent technical instruction of technical staff.
Incentives for productivity and dedication.
Τομείς Δραστηριότητας
Trading of new machinery
Specialized Technical Support
Used machinery vendition
Generator rentals (from 40kva to 1000kva)
Inverter rentals for PV parks and residential complexes
Remote controls for machinery
Export department
COMPETITIVE ADVANTAGES


WELL-ROUNDED
EXPERTISE


>20 YEARS OF
EXPERIENCE


TOP-NOTCH
TECHNOLOGY


PROFESSIONALISM
& ORGANIZATION


EXCELLENT
QUALITY OF
SERVICES


CONSTANT
TECHNICAL
SUPPORT


SOLUTIONS TO
ANY PROBLEM


MODERN
FACILITIES
12000m²